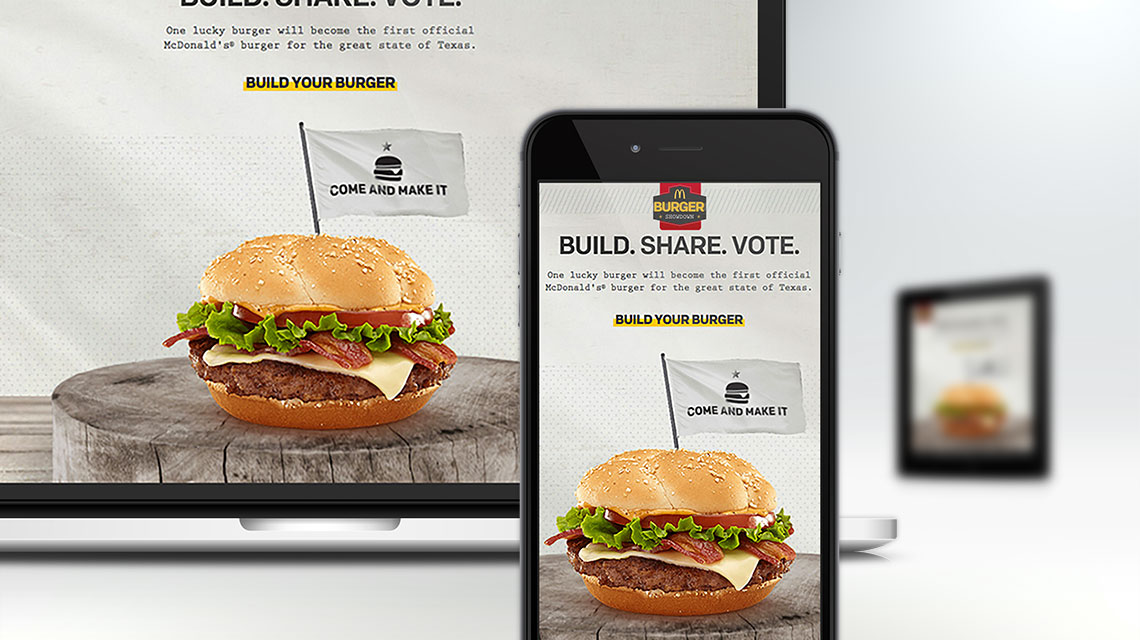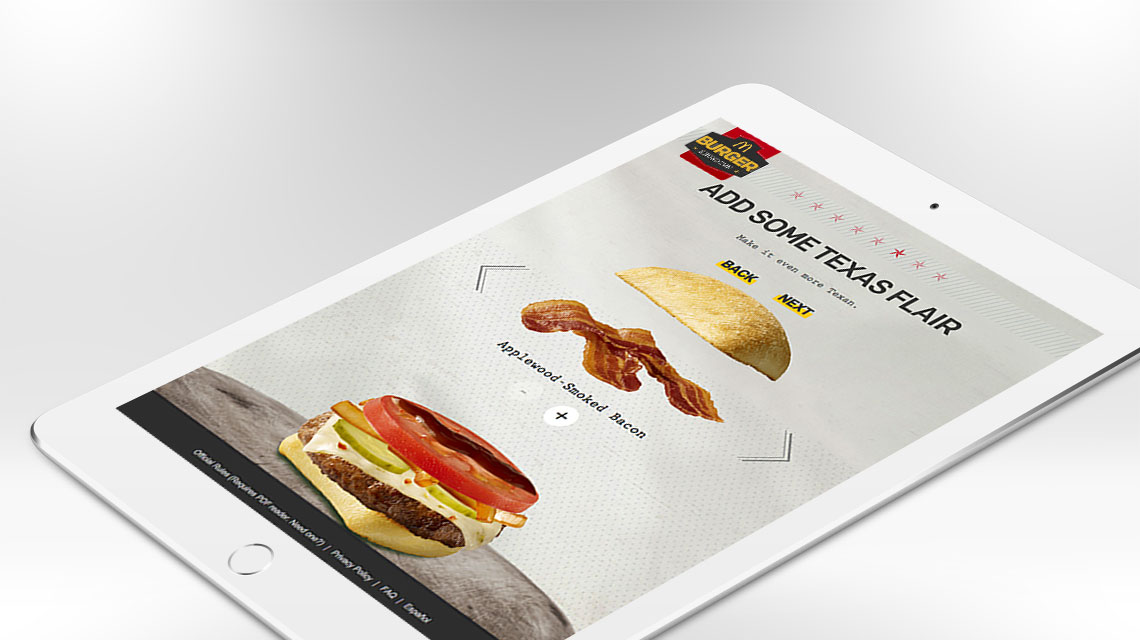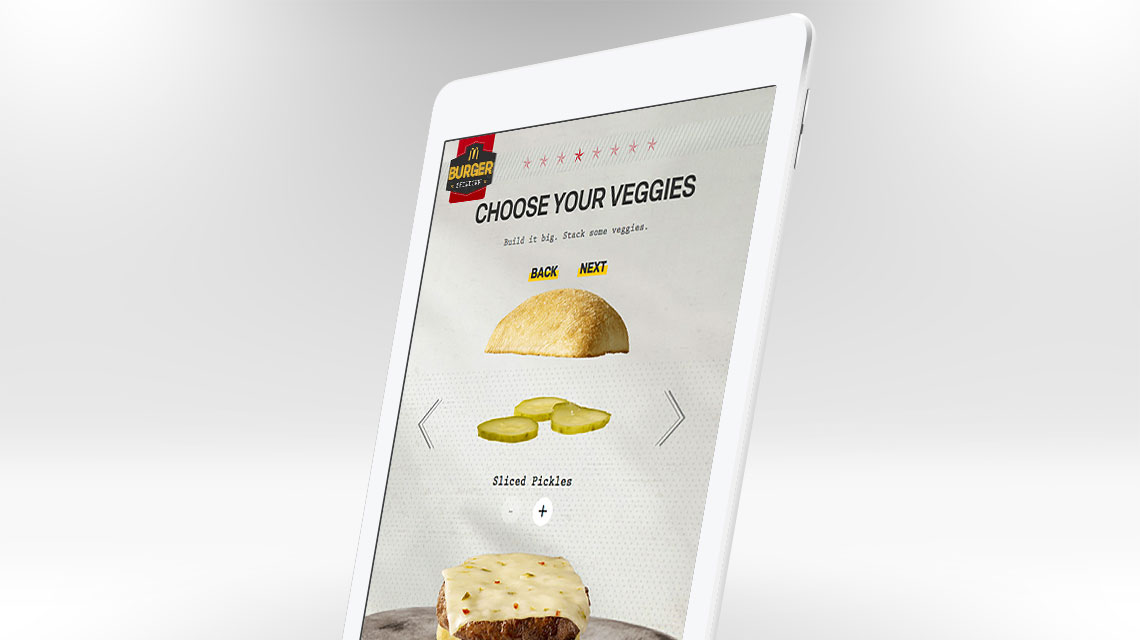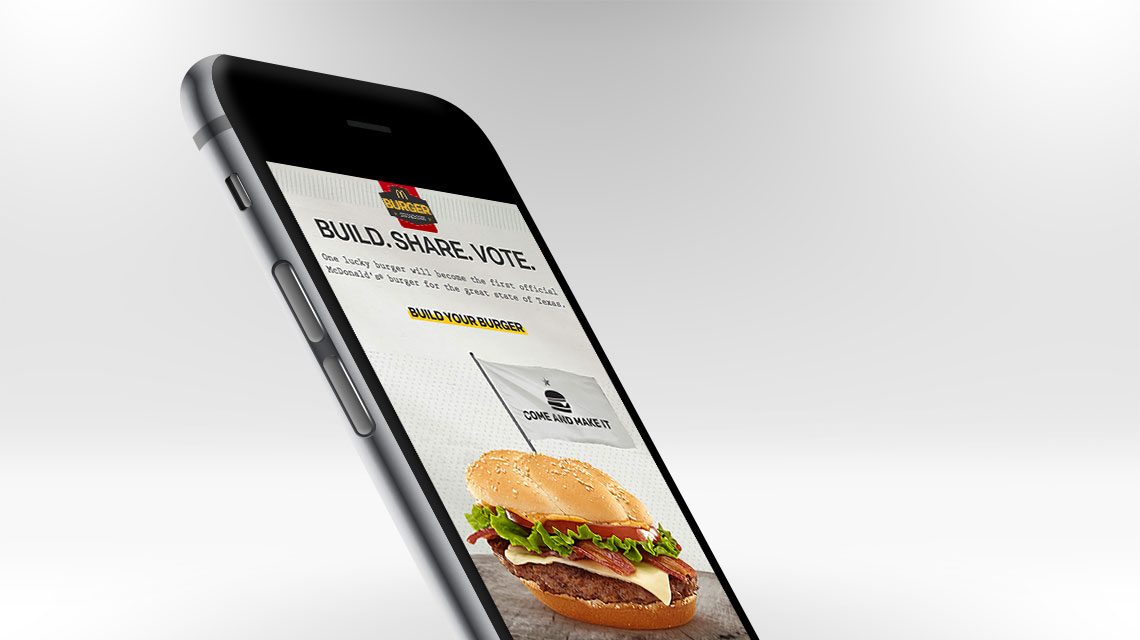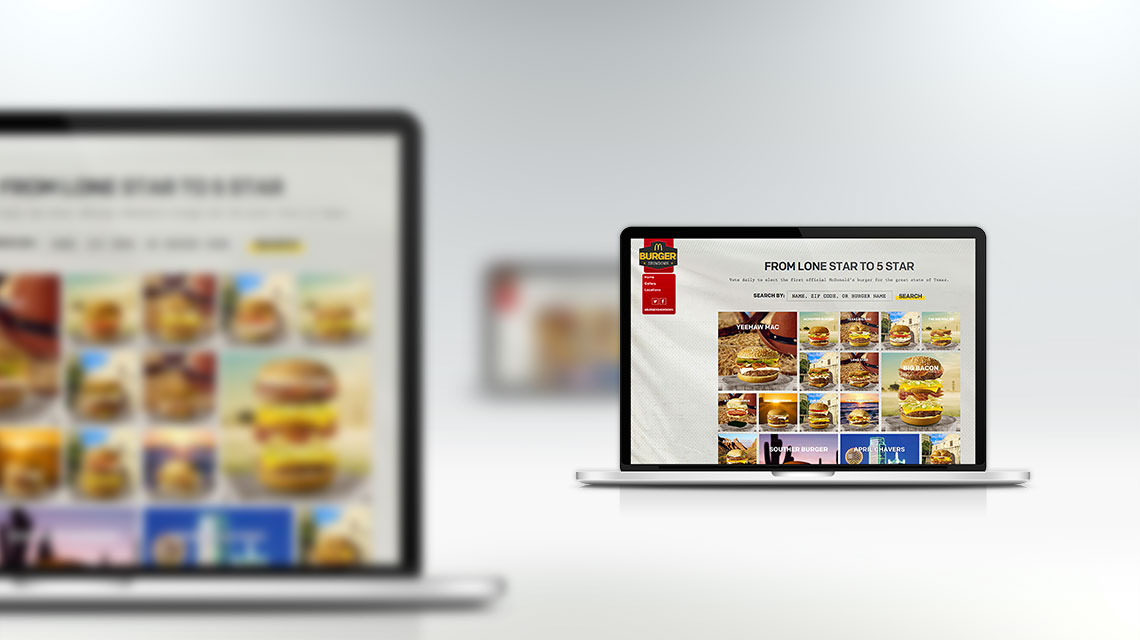 Texas Burger Showdown
McDonald's asked Moroch to design a program that would help it build brand equity in the face of new "gourmet" burger chains popping up throughout Texas. Specifically, McDonald's wanted to promote its fresh beef and highlight the fact that any McDonald's sandwich can be customized to meet any taste.
From that, Moroch designed and launched the Texas Burger Showdown, an integrated marketing campaign centered around a user-generated burger design contest.  McDonald's customers were invited to an interactive website where they could design their own unique burger using one of over 60 ingredients, with the promise that the winning burger would then be sold in McDonald's throughout Texas. Five finalists were selected from over 25,000 submissions. And after more than 200,000 votes, the Lone Star Stack was crowned the winning burger.
The campaign received positive coverage in both local and national media, generating over 9 billion earned media impressions for the brand. The campaign was also featured at the 2016 Adobe Conference.
Altogether, over 1.6 million Texas Burgers were sold in Texas during the campaign period. Overall sales at participating restaurants rose 3.0%, and guest counts climbed +3.1%. It was one of the most successful and innovative marketing campaigns in McDonald's history.